Salesforce Connections at McCormick Place was a 3-day conference of 13,000+ attendees. However, it provided an engaging experience for each and every one of it's guests. First, Salesforce transformed McCormick Place (the nation's largest conference center!) into an interactive campsite. Salesforce ensured attendees would remember their experience. Second, Salesforce's iconic outdoor-adventure-themed branding created an engaging, fun space for learning and networking.
Salesforce holds the core idea of meaningful engagement at the heart of its company culture.
Therefore, it's no surprise that Salesforce was ranked first in Fortune's 100 Best Companies to Work For in 2018 and second in 2019! For Salesforce, it's not only about their broad steps and research in developer innovation, AI, and cloud-based marketing. At Salesforce Connections at McCormick Place, we witnessed their focus on creative engagement through branding.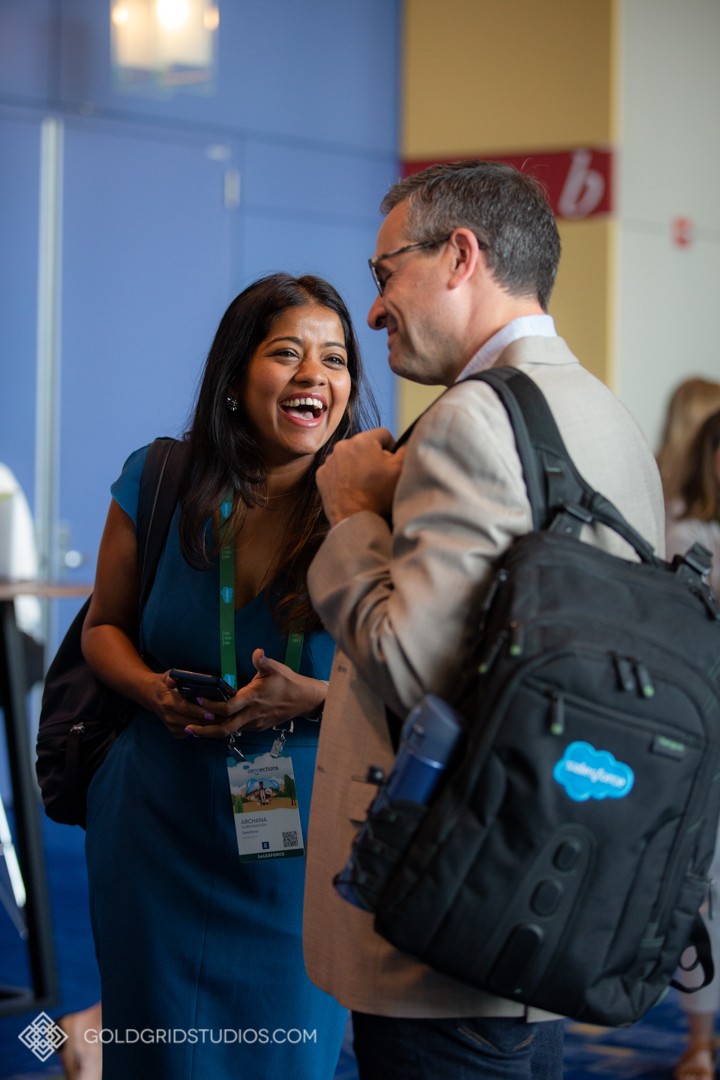 What was it like?
Think high tech learning meets outdoor forest adventure. When we go off to summer camp as kids, our parents expect us to come back with new friends. Maybe, we come back with a little more knowledge about the world. Salesforce hosted a conference that excites the same energy as a camp in the woods, but with a focus on technology innovation. After all, companies who have integrated Salesforce's technology are called "Trailblazers" for a reason!
Great conferences aren't possible without great branding.
Salesforce orchestrated a uniquely branded experience by making the space their own. Salesforce transformed each and every room in the conference center.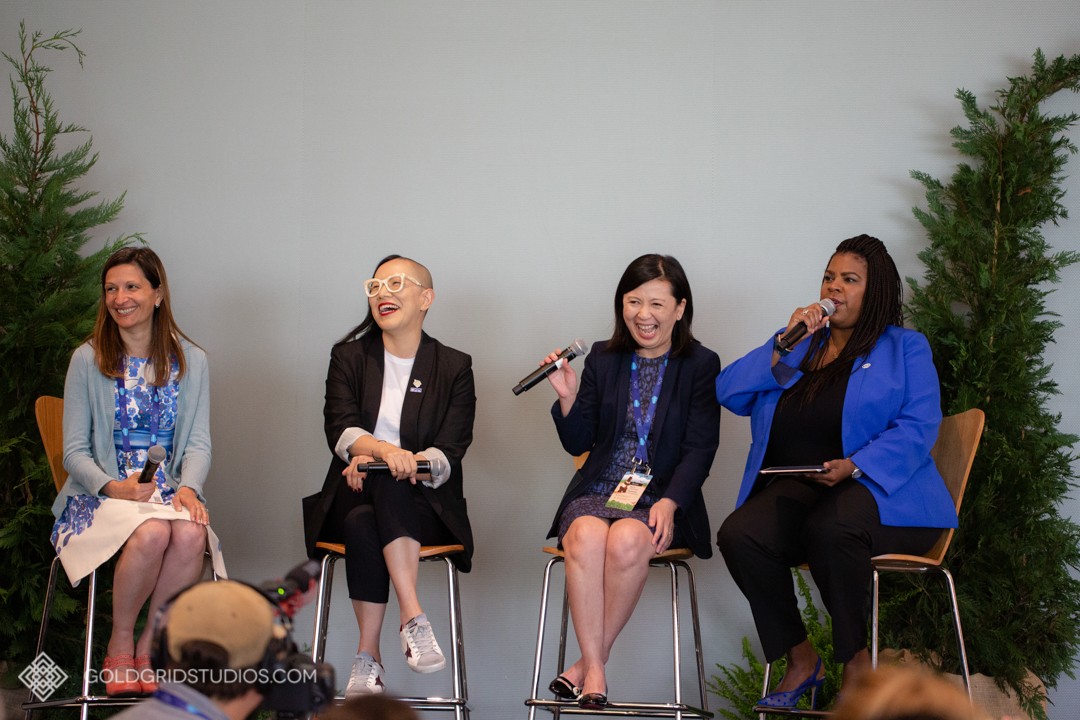 The most immersive space was "Campground".
This was Salesforce Connections's trade show in the main exhibit hall in McCormick Place. Landmarks and trailhead signage created an environment perfect for meeting sites and exploring. Additionally, each environment was completely integrated with Salesforce's iconic branding and signage.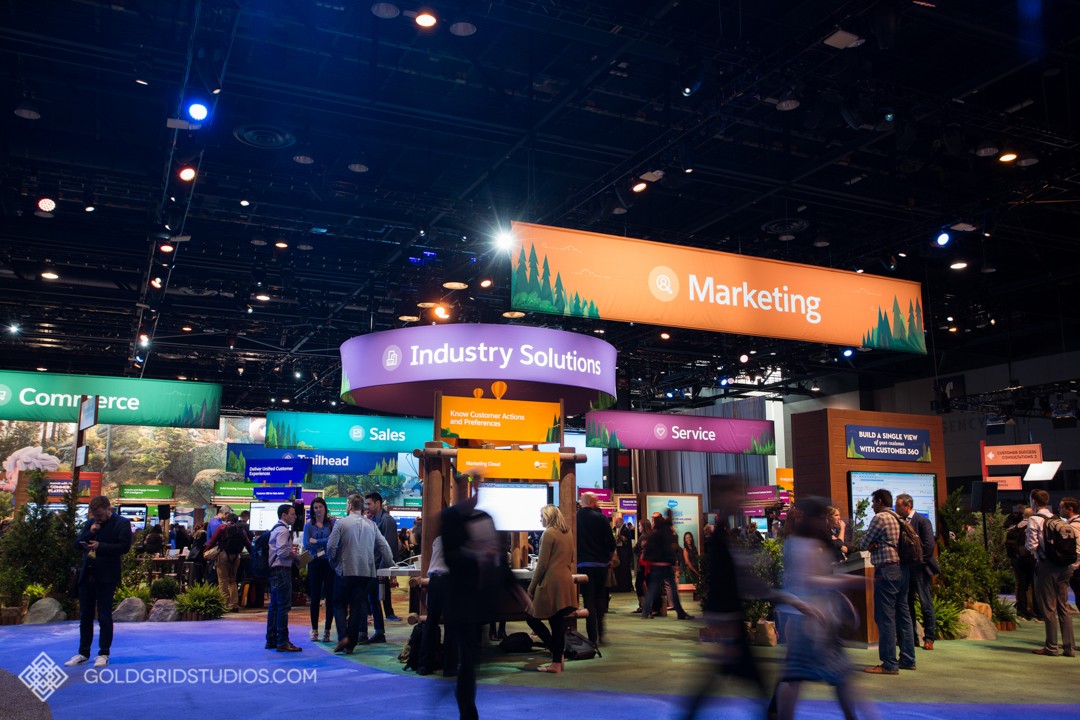 Salesforce kiosks fit the Campground theme as attendees gathered around these inviting, interactive huts.
These stations glowed under banners with each of Salesforce's core services. That said, these seating areas became home-base for meeting clients and colleagues.
Larger sponsor stations like Google's invited attendees to learn about Salesforce integration. Collaboration across platforms is key to Salesforce's mission. So, it made sense that attendees could visit each unique sponsor station as its own welcoming retreat.
And, the Salesforce characters were there!
One of our favorite parts was photographing the Salesforce characters (these super cute mascots!) as they walked around Campground. They gave everyone the thrill of seeing an adorable illustration come to life.
Are you investing time and resources to create and brand an engaging conference for YOUR attendees?
You can ensure your ROI will last longer with equally engaging photography. With this, photos from the event will remind you and your team how awesome of an experience it was. Then, they will come back year after year.

Want to see how Salesforce Chicago makes a positive impact in our community? Click here to read about their outreach on MLK Day in Chicago Public Schools!